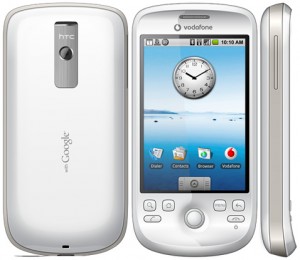 Did you know that it is possible to upgrade your HTC Magic to use the newest version of Android? Doing so significantly increases the phone's performance and reliability – in addition to give you access to awesome applications like chrometophone.
Last year I bought a HTC Magic (aka Sapphire). At the time, the phone shipped with Android 1.5, while the most recent version of Android at the time was 1.6. Since there was no official update available from HTC, I decided to try out one of the community-based ROMs.
After conducting some research, I settled for a project called CyanogenMod – mainly because it offered increased reliability and performance. By following the necessary steps for upgrading the HTC Magic, I managed to install the ROM and have Android 1.6 available on my phone. It wasn't very difficult either. You basically:
Download the CyanogenMod ROM and  the corresponding kernel image. You also need a recovery ROM (for installing CyanogenMod and the kernel)
Copy CyanogenMod and the kernel over to the phone's SD card.
Use the Android SDK (or fastboot) to boot the custom recovery ROM you downloaded earlier.
(Backup your existing ROM with Nandroid)
Install CyanogenMod and the kernel from the SD card
Reboot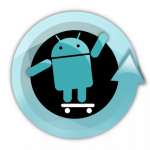 CyanogenMod held its promise. The phone became much more responsive and reliable than earlier, and with the phone rooted, I also had the option to install applications that was unavailable to me before.
Now, a year later, I have installed Android 2.2 (Froyo) on the phone (by following the same steps as described above). Compared to the initial ROM that shipped with the phone a year ago, the performance is MUCH better. You also have multitouch functionality (like pinching and zooming), and you have access to the Android Cloud to Device Messaging (C2DM) framework (which lets you install chrometophone).
If you have a HTC Magic (or a similar Android device), you should install CyanogenMod. You won't regret it.