To solve an IPTV/IGMP issue I had a while back, a friend gifted me a Routerboard 433 UAH. Personally, I love this thing! It provides a really snappy experience, and managed with ease to handle all my network traffic. In addition, the system was neatly managed as it was powered by MikroTik RouterOS.
Up until a few weeks ago, I had no issues with this. I had then been a proud owner of this for about two years (and it was probably a couple of years old when I got it). Then all of a sudden, it started rebooting. I didn't think much of it at first, as it happened perhaps once per day – but after a few days it happened more often until it finally ended in an infinite boot cycle.  Upon opening the chassis and manually inspecting the circuit board, I found that the capacitors had busted.
Apparently, this is a known issue with Routerboard.. Cheap capacitors or a bad batch?
Here's an overview picture of how my board looked like before any work was done.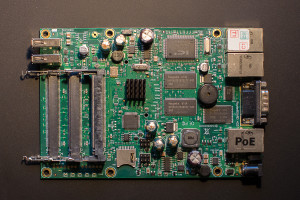 Here is a more detailed picture of how one of the capacitors had burst.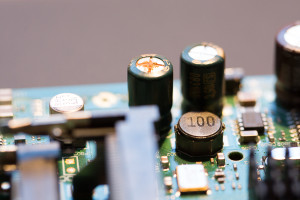 4 of 5 capacitors, rated 6.3V at 560 µF needed replacement. Luckily these are easily found at eBay, and arrived at my place 12 days after I ordered some new for $3.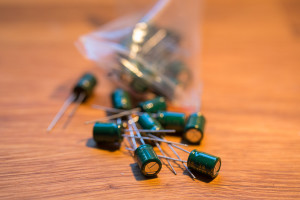 Once the new capacitors arrived, I fired up my trusty soldering iron – and went to work removing the broken ones.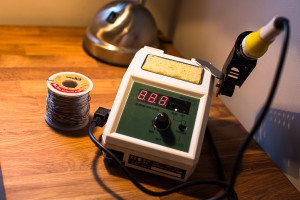 Desoldering and removing the old capacitors was not as easily as I initially thought. The solder used on the board from the factory was probably industrial rated and thus required a higher temperature than what my soldering iron managed (max 405ºC). For this reason, I removed all the broken capacitors with wire cutters and drilled holes where the old solder was, using my Dremel 300.
"Desoldering" complete. Ready for new capacitors.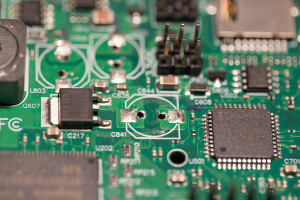 New capacitors in place. Looking good!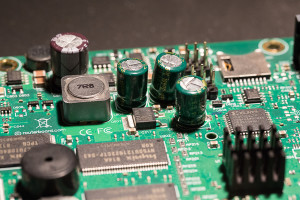 All the broken capacitors are now replaced and soldered tight.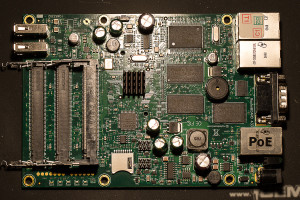 Fully assembled and ready for testing.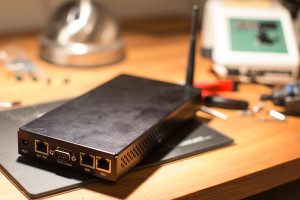 The device now booted as normal and was fully working as before. Instead of throwing the old board and buying a new one (1.999 NOK if bought in Norway, about $230) – I fixed the device for $3 in parts and about an hours work of desoldering/drilling/soldering.